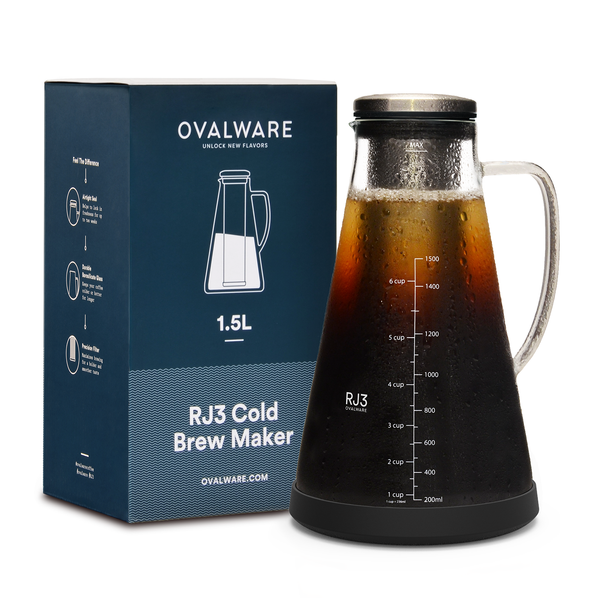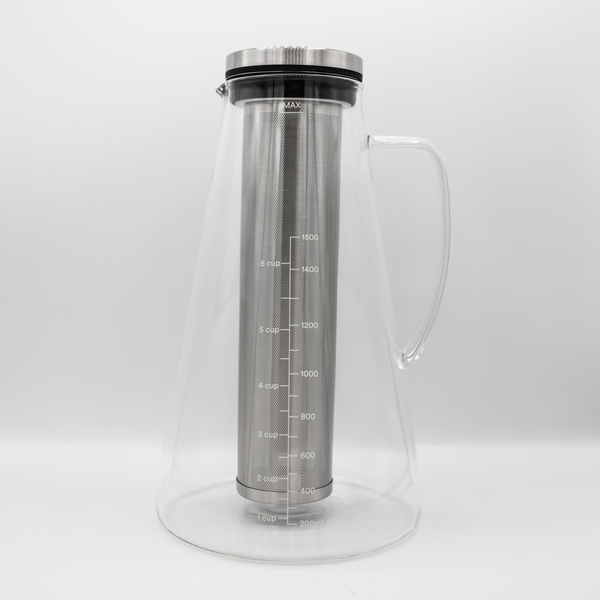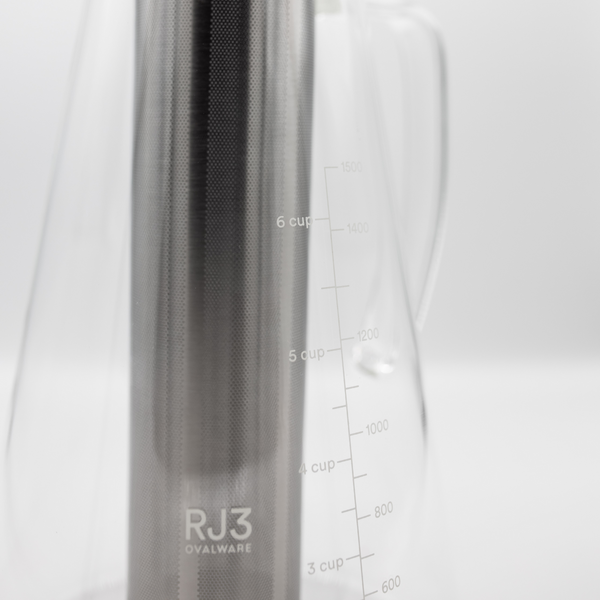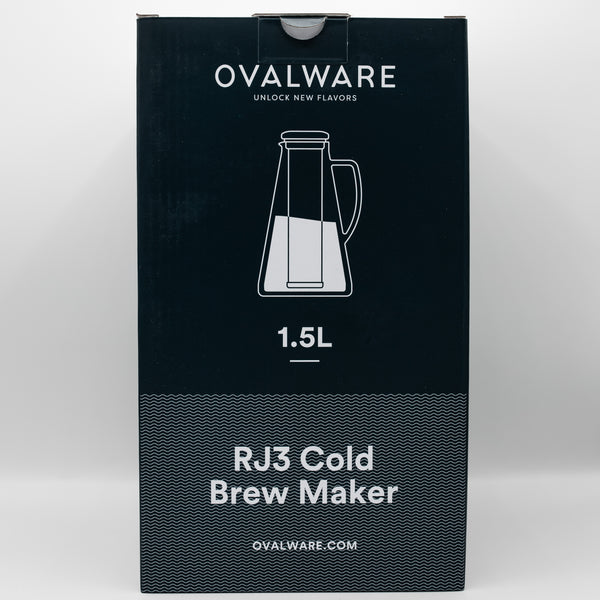 Ovalware - RJ3 1.5L Cold Brew Maker
Easy to brew home coldbrew, every time.
Cold brewing is 70% less acidic than hot brewing. The Ovalware RJ3 cold brewer extracts coffee concentrate which can be stored and mixed with an endless variety of beverages to create your own perfect, personal cup of joy.
Recommended grind size: coarse.
Locks in freshness and flavor for up to 2 weeks. Airtight seal. Easy-access handle.
Engineered to perfectly fit within your fridge shelf. Quality you won't regret. Iced and hot tea compatible.