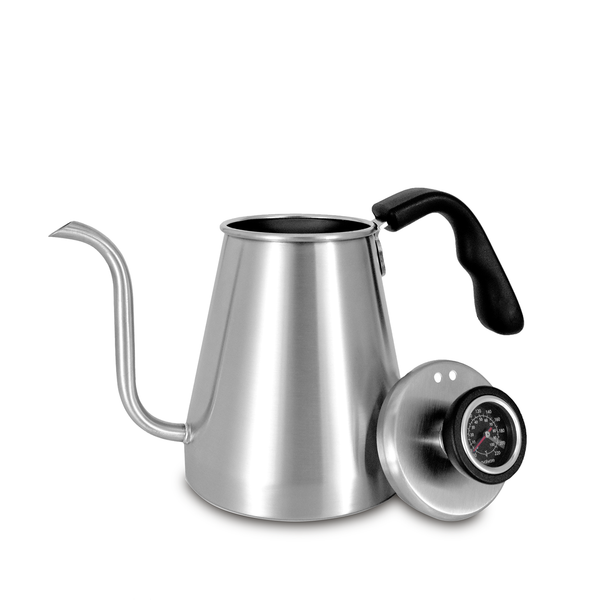 RJ3 Thermometer Drip Kettle
Precision gooseneck spout.
Pour at exactly the right speed, temperature, and amount. Control every step of the process.
Pull the full range of flavors from the ground with consistent and even extraction.
Easier to clean, faster to dry. Unlike most coffee & tea kettles, the RJ3 drip coffee kettle is built with an easy-to-clean seamless bottom that dries fast. Ergonomic handle. Gas, electric tops compatible.
Volume: 1.0l / 34oz.