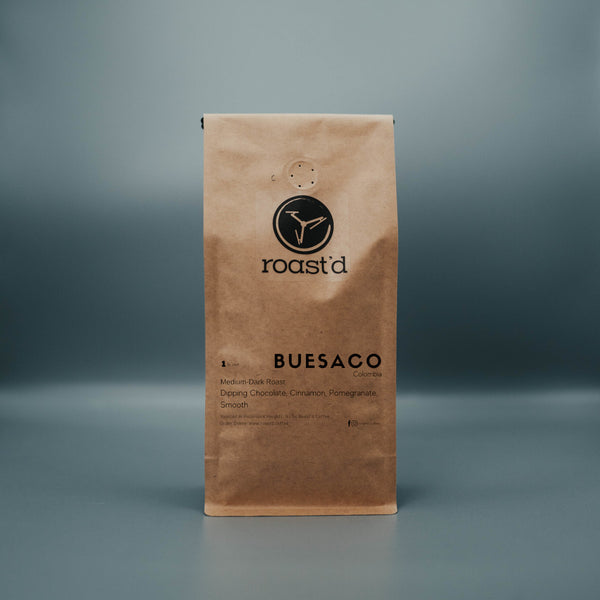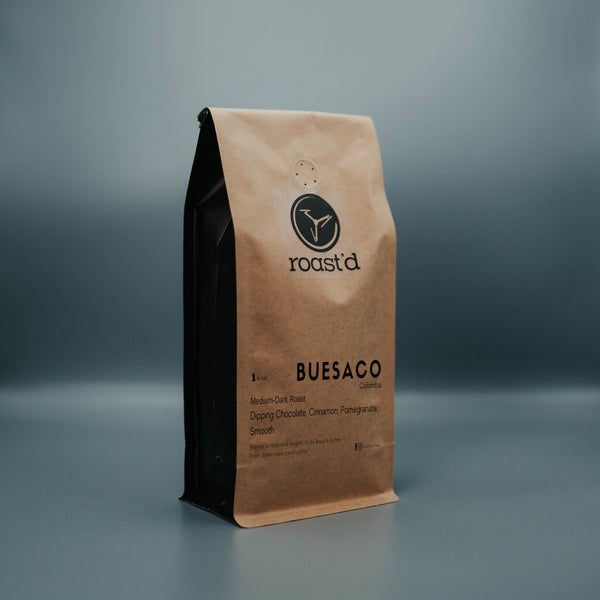 Buesaco - Colombia - Medium Dark Roast
Tasting Notes: Dipping chocolate, cinnamon, pomegranate, smooth

Grown on the family farms of Juan Gomez in the high mountains of Narino Department near the beautiful town of Buesaco for which this coffee is named. Our vendor works directly with the farm so there are no local markets or middleman involved. We have direct traceabilty of this coffee to the farm.

Altitude : 2000 masl
Process : Fully Washed
Drying : Mechanical Dryer
Varietal : Caturra

We roast this coffee medium dark to develop its full body and to bring out some interesting and enjoyable notes.

It's a versatile coffee that brews well with many brewing methods including espresso.

Recommended Brewing Temperature: 200 - 204 F.