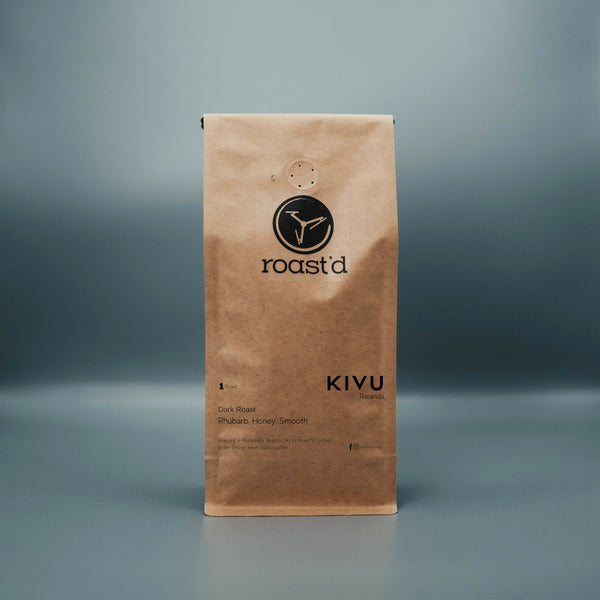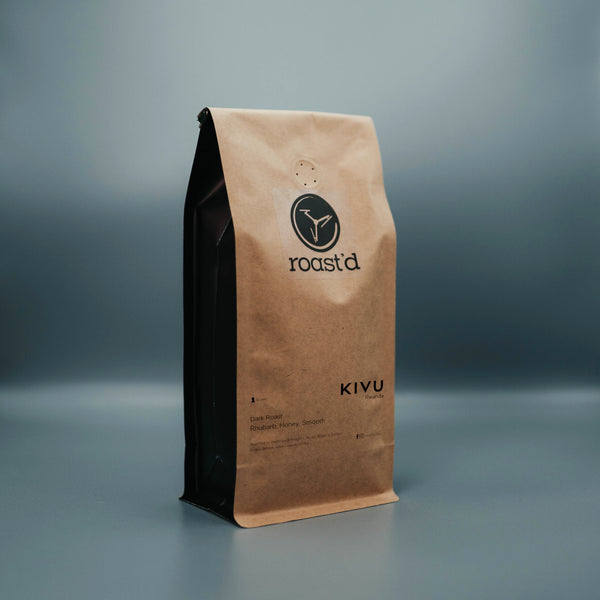 Kivu - Rwanda - Dark Roast
Tasting Notes: Rhubarb, honey, smooth.   
Named for the largest lake in Rwanda, Kivu is grown in western Rwanda by over 800 small farmers who pool their coffees, resources, and knowledge in a cooperative called Kopakaki. This coffee is certified Fair Trade to guarantee transparency and fairness to all the farmers.

Elevation : 1525 - 2400 masl
Varietals : Bourbon
Process : Fully Washed
Drying : Raised beds

We roast this coffee on the darker side to bring out its rhubarb like sweetness and a fuller & smooth body.
The coffee stands out well with many brewing methods including French Press, Chemex, and V60.
Recommended water temperature 200-204 F.
Certified Fair Trade