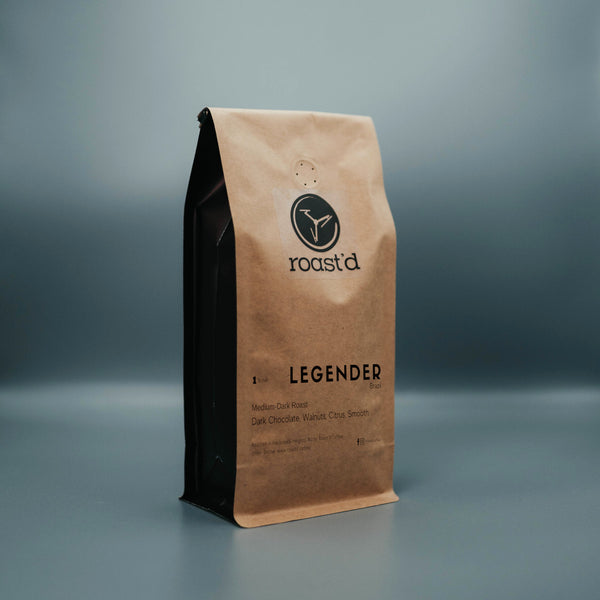 Legender - Brazil - Medium Dark Roast
Tasting Notes : Dark chocolate, walnuts, citrus, smooth finish   
Legender is hands down the most versatile coffee in our portfolio and quite the crowd favorite too!
Grown in the unique micro-regions of Machado, Poco Fundo and Campestre of Brazil. Although Brazil is known for its large commercial plantations, this coffee is pooled together from small farmers committed to right cultivating, harvesting and drying methods to ensure the quality of their coffee.

Elevation : 1100 masl
Varietals : Mundo Novo, Yellow Catuai, Red Catuai
Process : Natural
Drying : Patio Sun Dried

We roast this coffee towards darker side of medium to highlight its chocolate and nutty notes with a hint of citrus.

You are guaranteed a satisfying cup whichever you brew this coffee. From Moka Pot to Hand Drip to commercial Drip Machines, this coffee stands out.
Recommended Brewing Temp : 200-204 F.