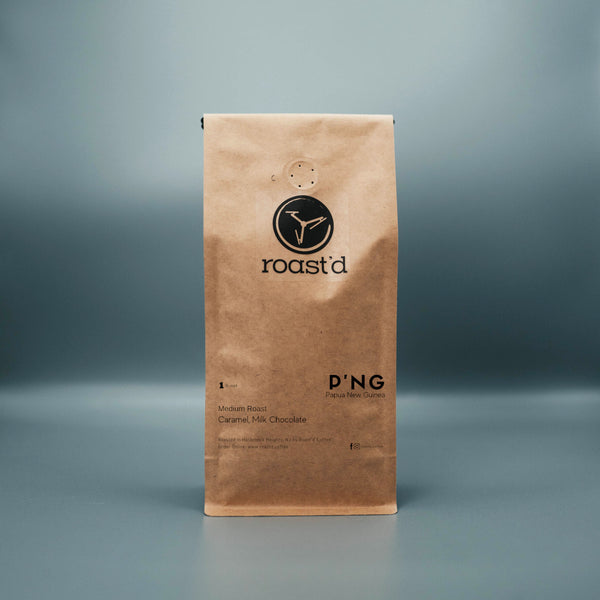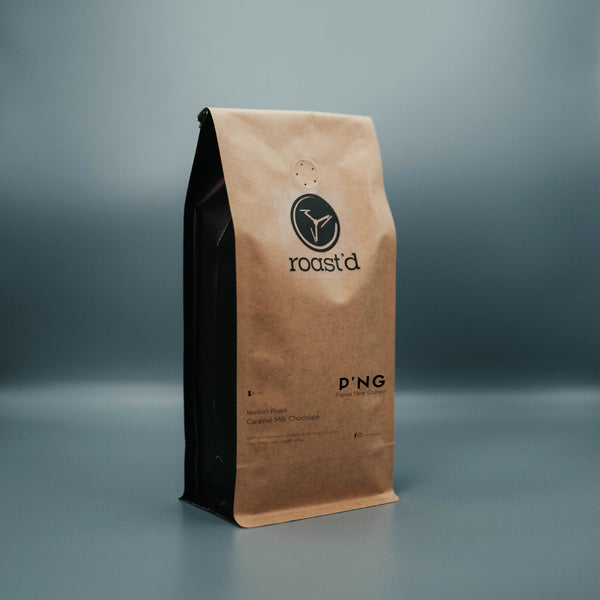 P'NG - Papua New Guinea - Medium Roast
Tasting Notes:  Caramel, milk chocolate  
Our P'NG coffee comes from Papua New Guinea, where members of the Timuza Coffee Cooperative representing about 260 smallholder farmers grow this coffee. Grown under the shades of casuarina & albizia trees in rich loamy soil allows the coffee cherries to ripen slowly and for the beans to absorb all the goodness from the soil. With the average farm size of 1.4 hectares per family, the coop provides the farmers training and assistance in financial management, gender equality, coffee husbandry and standards for processing. The Timuza Coop has won accolades in National Cupping Competitions.

Elevation : 1550 to 1800 masl
Varietals : Arusha, Mundo Novo, Typica
Process : Fully Washed
Drying : Patio and solar drier machine

We roast this coffee on the medium side to highlight the milk chocolate and caramel notes.

We prefer to brew it in V60 to highlight the brightness and sweetness of this coffee but it works well with almost all pour style brewing methods.
Certified Organic